We always get asked what plays should be applied for children under this age bracket. So we have come up with some simple yet efficient activities for you, and here they are.
Do share it with your friends and family who have children falling under this age group.
1. Pouring and Scooping – This is a great activity to build on those hand muscles, fine motor skills, and hand-eye coordination. When the children are young, you could start by giving them dry items to scoop and pour like dry rice, Pom Pom balls, etc., and as they get better with it, introduce them to water and glasses.

2. Paint – This is such a great sensory tool. Throw in objects with different textures to paint with. A paintbrush, sponge, cloth, round foils, cotton buds, cotton balls, leaves, and anything you can think of. Let them paint the trees black or purple and paint their hands and legs too.

3. Sensory Play – Totally underrated but super fun and helps in increasing imagination, motor skills, and attention span, to name a few. We have tons of them saved under highlights.

4. Pulling and Pushing – Use Pom Pom balls and silicon whisks, bottles, empty tissue boxes, and let them put the Pom Poms or cotton balls inside and take it out. Get those little fingers to work.

5. Tape Rescue – As silly as it sounds, it's super entertaining. Tape their favorite tiny toys and let them pull and stick them back again.

6.Big Knob Puzzles – Puzzles are a great way to improve their concentration and attention span and helps to teach them about colors and shapes. Sound puzzles are great for recognizing sounds that different objects make. Improve their vocabulary and show them the real things and relate them to the puzzle.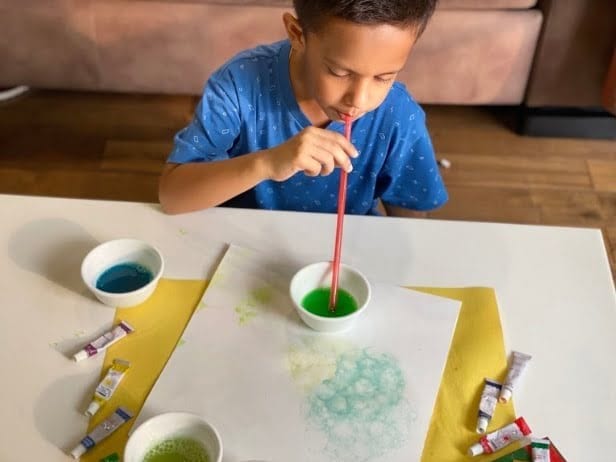 7. Blow Blow Blow – It's a great practice of oral motor skills and essential, so they don't pick food in their mouth and helps develop mouth muscles to chew. Along with all this, it's super fun too. We have a few activities saved under motor skills highlights, do check them out.

8. Rubber Bands – Put it on their shoes, bottles, containers and tell them to take it out.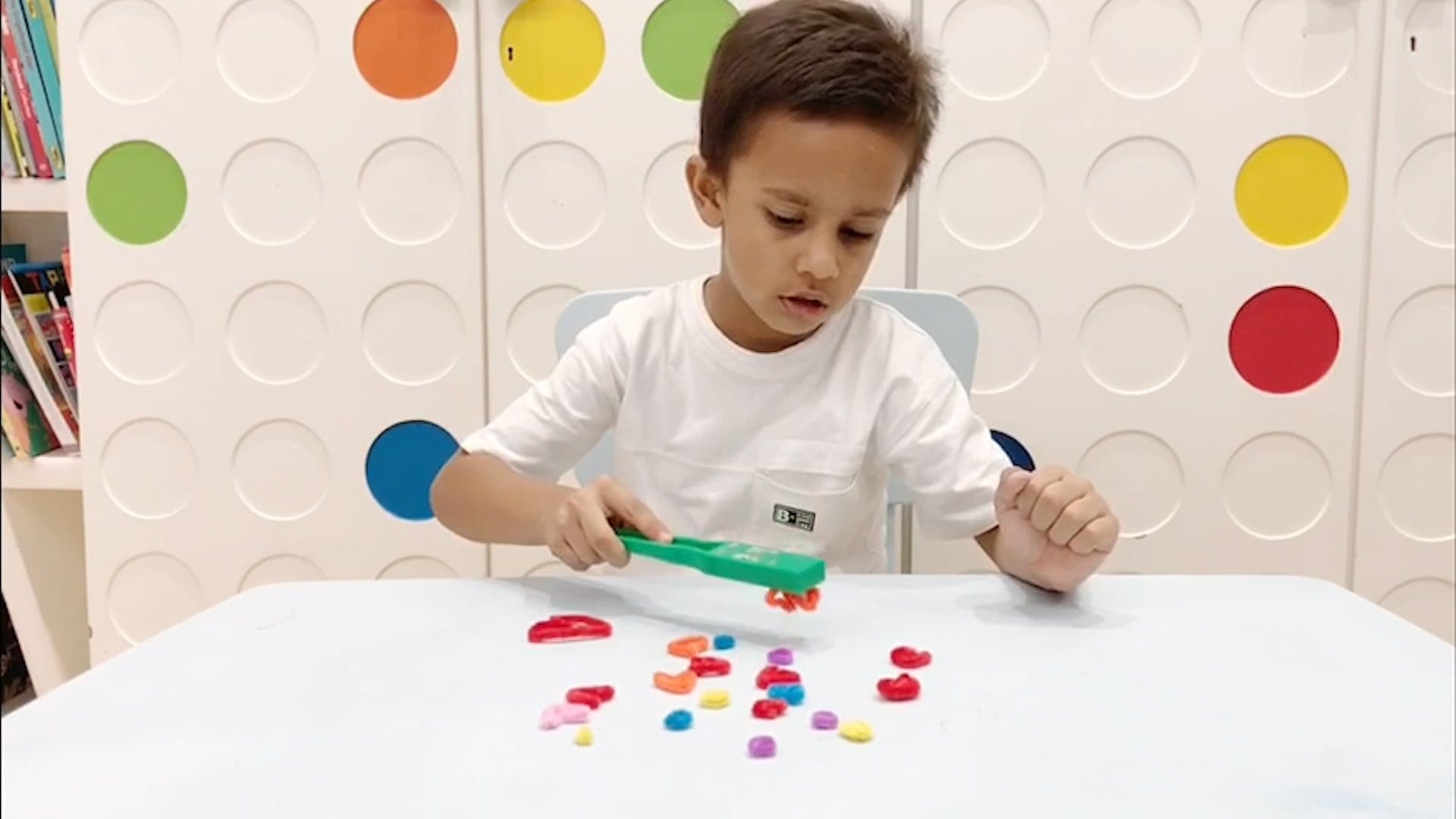 9. Magnets – Some might think it's too early to introduce, but believe me, children love to play with these. Get magnetic toys that stick on fridge, the muffin tin, the cake tin, or anything magnetic. Put some magnetic toys in water and let them fish them out.

10. Open and Close – Open and close bottles, knobs, doors, latches, locks. You could use a Mellisa and Doug lock and latch puzzle too (link in our amazon account. Will be linked in stories to swipe up and later gets saved in highlights – did you know). It's really important to teach them life skills with play.