Everyone loves slime. It's been all the rage since the past decade or so and we can't get enough of it!
Here's a quick and easy DIY fluffy slime for you to try out!
What you need:
• White glue
• Borax
• Shaving foam
• Hot water
• Contact lens solution
• Food colouring
Steps:
Mix 1 cup warm water and 1 tablespoon borax and keep it aside.
Add 1 cup glue, 1/2 cup water, about 4 cups of shaving cream, 2 tablespoon contact lens solution and then slowly add borax, one tablespoon at a time.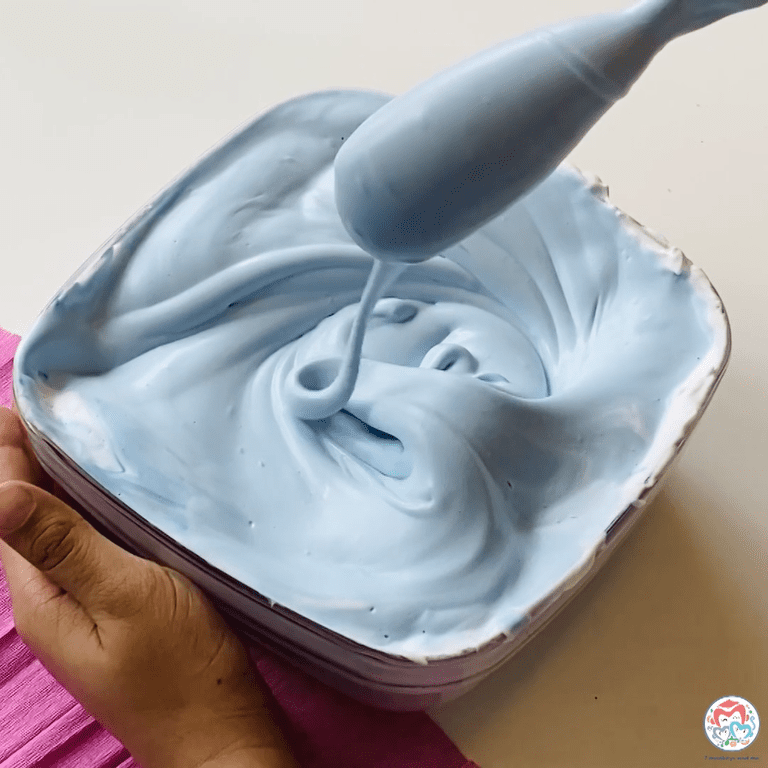 Keep stirring it and watch out for when it starts leaving the sides. Put some food coloring and keep mixing till the slime is ready.
Slime play is a great sensory activity and the kids tend to get super engrossed in it.
Play tip – Throw in some googly eyes for a monster slime perfect for Halloween or place the slime on a strainer to watch strings of it falling down!