Making our own giant bubbles has been on our to-do list for a long, but we've been waiting for the right weather. Summer is the right weather for such activities. Let's make the summer holidays and weekends more fun. Guaranteed to give hours of fun and entertainment.
What all you need:
Baby pool
Water
Dish Soap
Powdered Sugar
Hula hoops
Method:
1. Get your baby pool out, and pour water.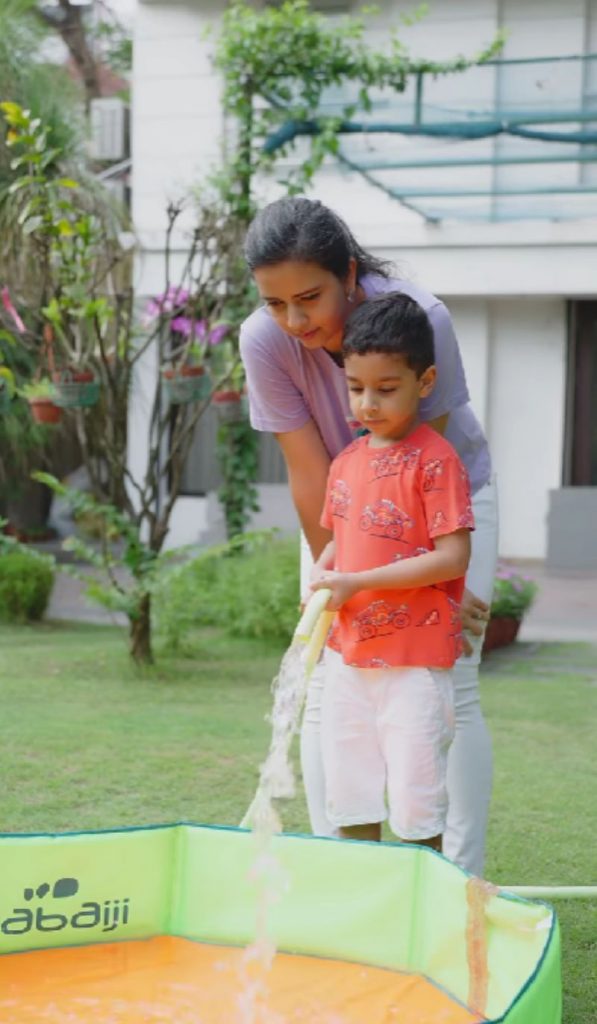 2. Add a good amount of dish soap in it. Add some powdered sugar like a cup may be to hold the bubbles better.
3. Use hula hoops to dip and make giant bubbles.