After a hit with blooming flowers, we tried to use it in a different way to improve the motor skills of kids. Paint a paper or get a printout of greens without flowers. Using a spray bottle is a great activity to keep those little hands at work. And get strength for pre-writing skills.
What all you need:
Colored paper
Colors
Scissor 
Double tape
Water
Spray bottle
Method:
1. Take your colored paper and cut it into flower shapes.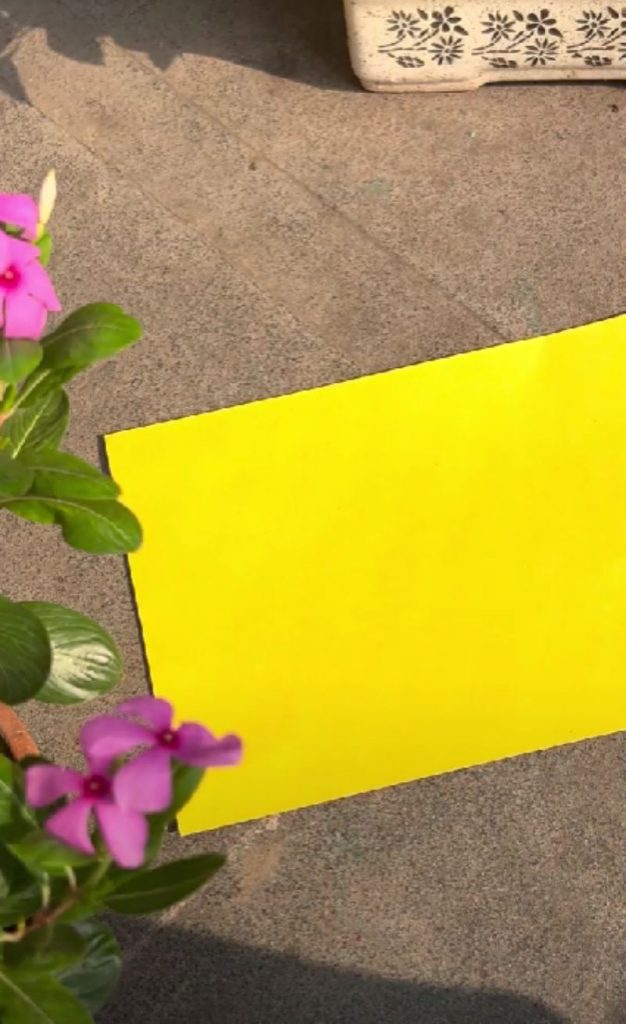 2. Fold the petals one by one, as it is shown in the picture.
3. Put a double tape behind the flowers and stick them on your printed green paper.
4. You can add some butterflies too. Give your child a spray bottle to spray generously and see the flowers bloom.
5. The blooming happens because of capillary action.