We love a good craft based game that has more things to teach than one!
Here's a fun number and color matching motor skills game for the younger ones
What you need:
1 thick cardboard, 1 thinner cardboard
1 cup salt
1 cup flour
Water
Paints
Fuzzy craft wire
Googly eyes
Plastic tongs
Glue
Scissors
Steps
Cut out a circle from the thicker cardboard and line it with the thinner cardboard along its periphery.
Now cut and shape the thinner cardboard into small hexagons, resembling honey combs, and attach them to the circle.
Paint and number the hexagons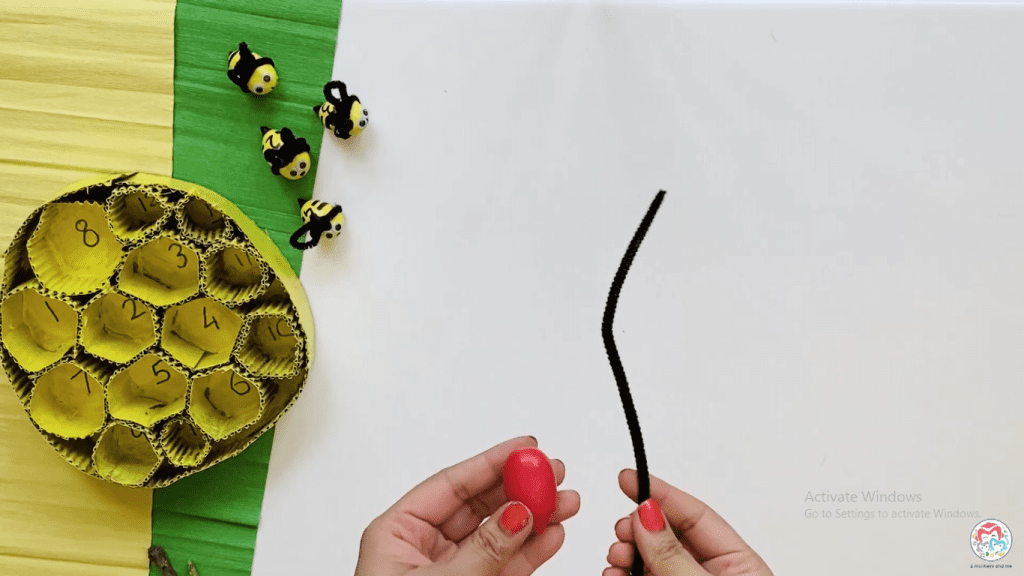 For the honeybees, mix the salt and flour with some water and make a dough. Taking small bits of the dough, shape them into honeybees and paint them in different colors corresponding to the hexagons
Attach the fuzzy craft wire and googly eyes. Number the bees.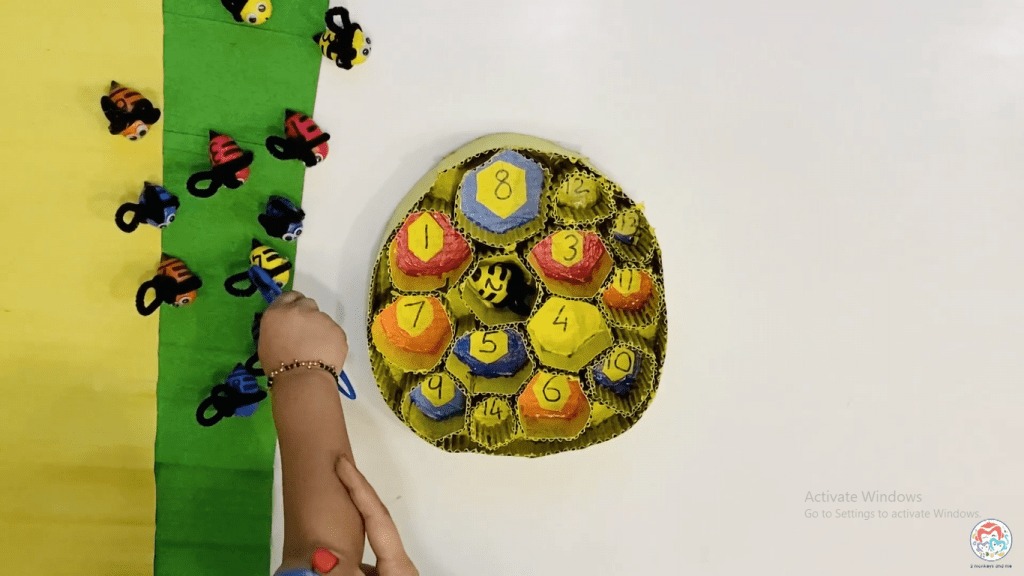 Now ask the kids to match the numbers or colors and place the honeybees into the hexagons accordingly!
This will help build fine motor skills as the kids learn how to handle the tong, and will also help enhance number recognition skills.