We all have fond childhood memories of spotting dragonflies as we'd often play outside in the open. Watching sunrays hit the fly's wings was absolutely fascinating!
Here's a simple activity to introduce the kids to these wonderful creatures
What you need:
Craft wire
Twigs
Paints
Transparent sheet
Glue
Scissors
Steps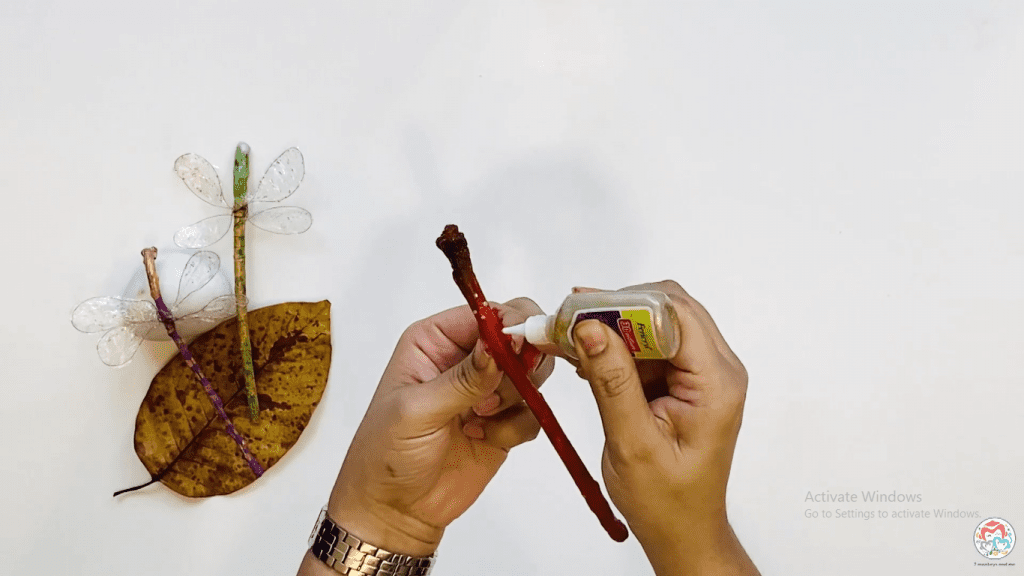 Paint the twig and draw patterns on it as you please
Shape the craft wire in a way that it resembles wings of a dragonfly and glue on the transparent sheet
Attach the wire to the twig
These twig dragonflies make for a fun learning activity.
Did you know that dragon flies are one of the fastest flying insects, reaching speeds up to 30 miles per hour?