We were so fascinated with pine cones that we thought of making these super easy crafts. If you don't have pine cones, get them from Amazon. Crafting encourages critical thinking, counting, and pattern recognition develops Motor and sensory skills and develops resilience among so many other things.
The boys loved making this as much as I did.
What all you need:
Pinecones
Plier
Glu
Cardboard
Acrylic Colors
Paintbrush
Twigs
Method:
1. Choose the best pine cones and take out a few petal-like things with a plier to make it flatter from the top.
2. Paint the pine cones with acrylic Colors.
3. Leave it until dry.
4. Take a cardboard and glue down all the colored pine cones on it.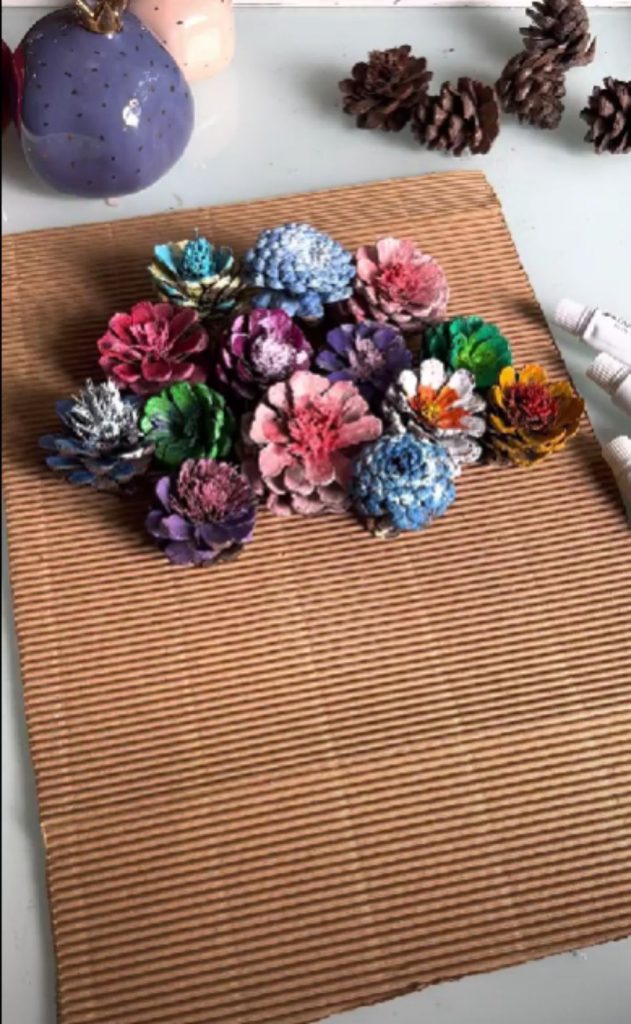 5. Now, glue down twigs to make stems.