We have been doing quite some sensory plays for the toddlers and kids. Today, we thought to hit it a little differently with them and try out something new. This time we planned to do a sensory play and an idea of trying a new way to color and paint, touch and explore.
What You Need:
Potato Flakes
A Tray or Sensory Table
Paint/Colors
A Dropper or a Spoon
Water
Step 1
In a tray or sensory table, add some potato flakes.
Step 2
Add water in small bowls and add your choice of food color or paint and mix to make colored water.
Step 3
Give the colored water and the tray with potato flakes to the kids to color.
Step 4
Give the kids the dropper or a spoon to add color to the tray and let them have their messy fun.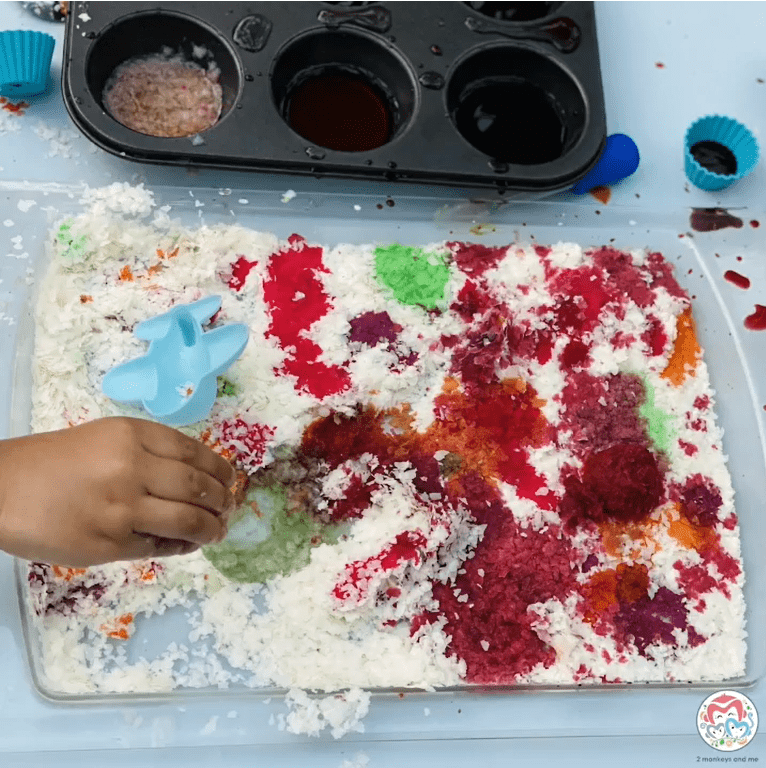 Viola! Your edible sensory play with potato flakes is ready. The kids would love the activity and it will keep them engaged and focused for a long duration of time. The kids could make shapes out of the potato dough that they would be making by just adding water. They can even taste it if they want to and squeeze it as well.

Sensory play is an essential as they help in improving the displeasures associated with senses and improves motor skills.